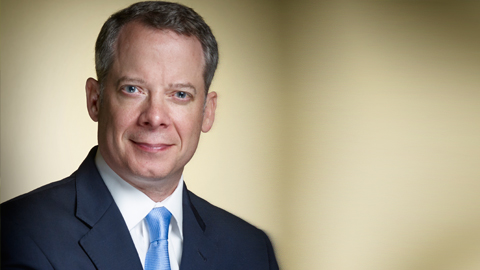 Monty Bennett is the CEO of Ashford Inc., a real estate company specializing in hospitality. This businessman grew up in the world of hotels and learned about the hospitality industry from a young age. This businessman has been in charge of some valuable assets, working diligently to improve his portfolio and those of the investors who partner with him. Bennett also publishes the Dallas Express, which covers various news in the city.
Current Role and Duties
Monty Bennett serves at the helm of Ashford Inc, using his expertise in the hotel industry to help him manage the day-to-day operations and long-term strategic planning. His goals include managing assets across platforms to build the highest revenue possible per available room.
This alternative asset management company boasts a number of operating businesses that provide investment management, global asset management, and several related services to both the real estate and hospitality sectors. Monty Bennett relies on his executive team, who have long track records of success in the industry.
He advises two real estate investment trusts: Braemar Hotels & Resorts and Ashford Hospitality Trust. (Both of which are listed on the NYSE.) He's also making strategic investments to grow the businesses he partners with. While he uses the same governing principles for all decisions, he has to tailor his approach based on the specialty of the asset. For instance, the Ashford Trust predominantly invests in full-service, upper-scale hotels, while Braemar Hotels specializes in luxury hotels and resorts. Between the two trusts, there are more than 26,000 rooms under Bennett's direction.
Bennett is focused on giving his investors meaningful options so that they can hone their strategies based on the available properties. When steering his company, he's guided by ethics, innovation, profit, engagement, and tenacity. These aren't just buzzwords for him. It's the core of his business. It's his consistency, as well as his leadership, that has allowed Ashford Inc. to establish a reputation in the industry for excellence.
Career History
In 1989, Bennett started Remington Hotels. The hotel is known for excelling in hospitality by supporting a community of passionate people. Monty Bennett's leadership for Remington ensured everyone had a voice before significant decisions were made.
It can be challenging to make such a big group happy, as everyone will have opinions about what to do and why. However, this didn't stop Bennett from giving weight to the ideas of his employees so that they would be heard. It's this kind of openness that drives the high-performance culture. He wanted people to build their careers at the company as much as he tried to strengthen his portfolio.
Throughout his career, Bennett has tried to think through every problem before making any decisions. He has mastered the art of forecasting at the executive level. He is mindful of how his company is performing and how his investors perceive everything from the size to the liquidity of different assets.
He's managed to get ahead by being specific about his goals, ensuring that he has metrics in mind as he drives the complex duties of his position. For instance, when he first spun off Ashford Inc. from Ashford Hospitality Trust, he set a goal to post substantial numbers to his investors. He wanted to demonstrate not just the quality of different properties but how attractive their margins could be to the savvy investor.
Academic History
Monty Bennett earned his Bachelor of Science degree from Cornell University School of Hotel Administration in 1988. While learning to be a hospitality professional, he wanted to get a formal education under his belt to ensure he had all his bases covered. He would then earn a Master of Business Administration from Cornell University Samuel Curtis Johnson Graduate School of Management the following year.
Professional Skills and Experience
In addition to his university education, Bennett has a talent for understanding the real story behind numbers. When a hotel is performing poorly, it may not always be for the most obvious reasons. If it's not a failure of the staff or a decline in the location's popularity, there might be something bigger going on behind closed doors. It's not always easy to predict how different properties will cater to a demographic (or fail to cater to a demographic, as the case may be). Still, Bennett has been in the game long enough to see what's coming before it happens.
Philanthropy/Charitable Involvement
Monty Bennett is a long-time advocate of civic engagement, as he believes this is the best way to build a fairer society. He is especially vocal about educational equity, ensuring that children from all backgrounds have the same opportunities to get ahead. He is proud to support his neighbors in the Dallas-Fort Worth community, and he's supported numerous charitable organizations.
Whether through the Ashford companies or on his own, he's given to the American Cancer Society, Alzheimer's Association, Adopt a Needy Family (San Antonio), Big Brothers Big Sisters, Boy Scouts of America, Cystic Fibrosis Foundation, Dallas Champions Academy, Dallas Children's Advocacy Center, Intrepid Fallen Heroes Fund, Jackie Robinson Foundation, Juvenile Diabetes Research Foundation, Junior League of Dallas, Project Lyme, Ronald McDonald House of Houston, Runway for Rising, Salvation Army, Sky Ranch, Special Olympics, Susan G. Komen for the Cure, and Teach for America. This is just a small selection of all the causes that Bennett supports. He has become known for his generosity in the city.
Personal Interests and Hobbies
Bennett is a devoted father who spends time at his Dallas home and a 1,500-acre ranch in Athens, TX. The latter property includes a portion of land that has been in his family for several generations.
Portfolio
Monty Bennett-Portfolio